HSE App X Migration Registration
Now there is a new section of the HSE App X Migration Registration available especially for international students and HSE staff. If you haven't installed the app yet, you can download it fromGoogle play,app store orHuawei AppGallery. If you already have the application, but there is no new section there, update it to use the "Migration Registration" section. The application is available in Russian and English.

You can set the status of your stay in the country: "I am in my city of temporary residence", "I am traveling in Russia" or " I have left Russia" and in accordance with it, read the recommendations for your further actions in accordance with the current migration legislation of the Russian Federation.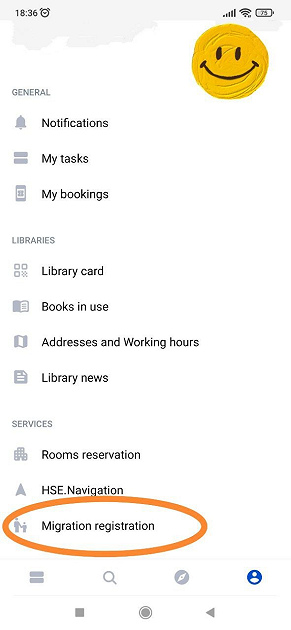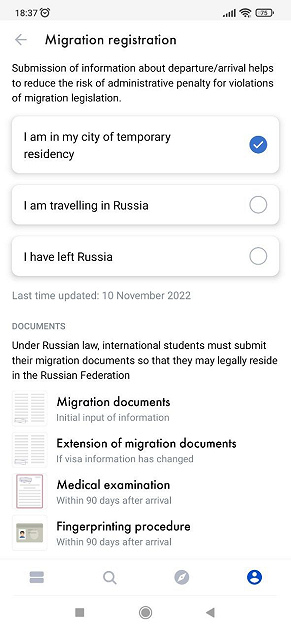 Useful features of the application:
A simple user-friendly form: Fill in a simple form and upload your migration documents in one click, they will immediately be sent to the database of the HSE Visa and Registration Center*
Be always up to date: Receive timely notifications on when to renew your documents and how to do it. You won't miss any deadline with our app
Automation of registration database of foreign citizens: We will know when you need an extension of your visa or migration registration using the data from the application, and will be able to provide you with prompt assistance
*Please note that uploading documents to the application does not automatically initialize the process of extension, it is required to submit documents for extension only in person to Visa and Registration Center (in case of visa extension), or to the passport officer in the dormitory /through owner of a private rented apartment to the MVD office (in case of getting registered or extending registration)